---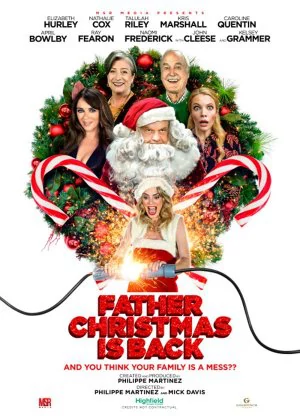 A pretty typical Christmas flick that takes a little detour with some harsher British comedy during the first hour. Not surprisingly, that is by far the best part of the film. Once everything slides back into classic Christmas mode the quality of the film takes a pretty big dip, but at least that's just the second part.
Read all

Caroline is inviting her three sisters to celebrate Christmas at her castle. The four of them don't really get along, and things are about to get a lot worse when their father, who left them 27 years ago, decides to return with his new girlfriend. And that's not the only thing that's messing up Caroline's Christmas.

There's quite a bit of bickering during the first hour, but the actors make it work. The British comedy is a plus and there are some genuinely fun gags. The film needs a mushy ending though, and it does lose its footing during the second half. Not the greatest Christmas movie, but far from the worst.