---
Babardeala Cu Bucluc Sau Porno Balamuc
2021 / 106m - Romania
Comedy, Drama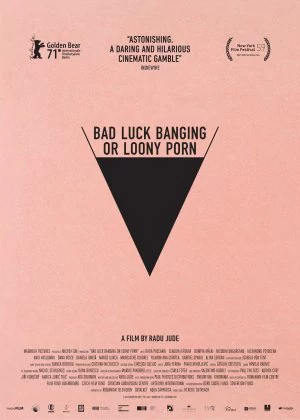 A pretty odd Berlin winner. I'm not quite sure what director Radu Jude was going for exactly. It felt like a scattershot critique on contemporary society (or maybe just humanity), but coming from someone who had a pretty poor grasp on the issues he wanted to raise. The result is quite messy.
Read all

Emi is a teacher in a prestigious school. Her reputation is ruined when a personal video of her and her husband ends up online. Before she can take it down the school and the parents get wind of the video and demand that Emi is fired. The school doesn't want to make a rash decision, and plans a meeting between the parents and Emi.

The chapter structure didn't quite work for me (the second chapter in particular felt completely out of place), the performances are awkward, the commentary stiff, predictable and forced. And yet, the film is oddly compelling, if only because I wanted to find out how far Jude would care to push things. Not a great film, but certainly worth a watch.