---
2017 / 101m - Canada
Sci-fi, Thriller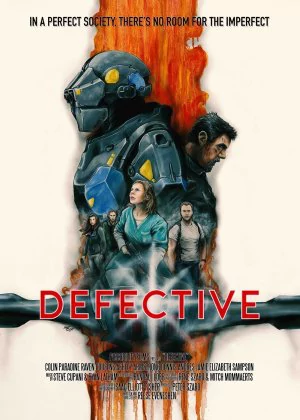 One of those sci-fi flicks that tries very hard, but fails to make a real impression. It's not because of lack of good will, it's just that the talent seems to be missing from this production. It's all just a little too DIY, making you feel like you're looking at a cardboard version of the future.
Read all

The plot is pretty bland too. An overly invasive government that tries to control its citizens in the name of safety, secret medical experiments and out of control robots are hardly original. In fact, it's getting a little stale and the execution is way too heavy-handed for a simple genre flick like this one.

The suits and gear look pretty flimsy, performances are rather weak and Eveneshen's direction feels too formulaic. There's some basic genre fun to be had here and the movie never really slows down enough to turn boring, but unless you're looking for some last resort sci-fi, it's not an easy recommend.