---
2020 / 43m - New Zealand
Documentary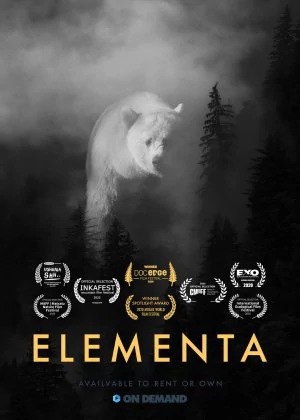 A nifty nature doc. The bar for these documentaries has been raised significantly in the past decade, but director Sidey still found a way to distinguish himself for the many others out there. Elementa appears more artistic (think Koyaanisqatsi) than its peers, ditching facts and information for purer impressions.
Read all

Stark and ultra clean black and white cinematography, an ethereal electronic score and visuals divided into different panels offer a unique look at nature. The recordings are absolutely stunning and in combination with the music the film clearly aims to be a 45-minute audiovisual trip.

The music is a bit overbearing, the flow between the different segments feels a little janky and the black and white cinematography doesn't always appear to be the best choice. These are minor issues considering the visual strengths of the film, but for a film that aspires to be an audiovisual masterpiece it makes that Elementa never reaches its full potential. Would love to see more by Sidey though, as he clearly has a knack for these types of docs.