---
2022 / 124m - USA
Comedy, Romance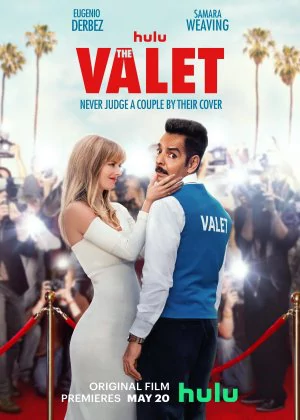 Straight to streamer remake of a French film. Expectations were pretty limited for this one, maybe that's why I was happily surprised to find a more than decent film. There are no surprises here, The Valet is incredibly formulaic, but the characters are extremely charming and the tone of the film is just right.
Read all

A simple valet gets implicated in the secret relationship between a star actress and a real estate mogul. To keep the press out of their hair, he accepts to date the actress in front of the public. The two come from very different worlds, but as they spend some time together, they begin to appreciate each other's company.

Eugenio Derbez is the clear star of the film, though the rest of the cast is good too. Weaving is the biggest name here, and while she isn't bad, I don't think these types of roles are really for her. The film is probably a bit too long, but the pleasant characters, the light comedy and the feelgood atmosphere make this a very easy watch.