---
2018 / 98m - USA
Adventure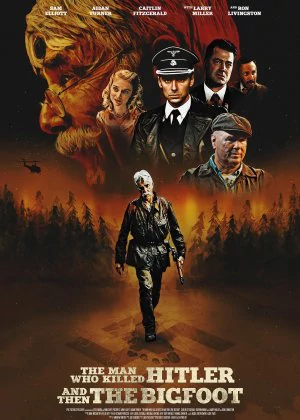 A very peculiar genre film. The plot sounds like juicy pulp (and it truly is), but that's just a guise to tell a more intimate story about a character you usually only see in B-flicks. It's a pretty tough balancing act and the film doesn't always get it right, but it's quite a bit better than I expected.
Read all

Calvin is a soldier who served in WWII and became famous for killing Hitler. He doesn't consider himself much of a hero, and he retreats to the Canadian wilderness, where he hunts for Bigfoot. Years later, the FBI seek him out, with a peculiar proposition to hunt and kill Bigfoot using their help.

The cinematography is slick, the performances are strong, and the film does a great job combining its pulpy elements with a more lavish execution. The film's a bit too slow and the more action-oriented scenes don't fit well with the rest, but if you're looking for something different, this one won't disappoint.