---
2019 / 84m - UK
Horror, Mystery -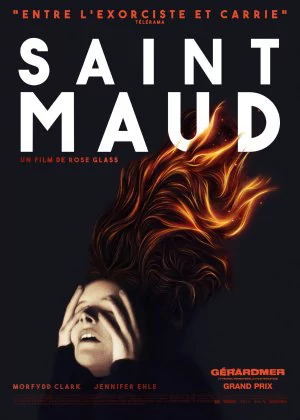 A dark and moody slowburner. Rose Glass shows she has the chops to deliver an eerie, mysterious horror film that doesn't show its true face until the very last frame. While not quite as edge as I'd have liked, Glass' talent shines through in Saint Maud, hopefully kick-starting a long and prosperous career.
Read all

Maud is a private caretaker who tends to Amanda, a former dancer whose life will soon end. Maud is a devout believer and she sees it as her mission to save Amanda's soul. That's easier said and done, especially since Amanda likes to indulge in the pleasures of life while she still can.

The cinematography is moody, the score dark and bass-heavy, performances are great across the board. The film is tense, the mystery is kept alive until the very end and the very last frame is one of the best ways to end a film I've seen in a long time. If it only had been just that little edgier (add some grit to the camera work, throw some actual distortion on the soundtrack) this would've become an instant favorite, now it's merely a promise for a future masterpiece.