---
¿Eres tú, Papá?
2018 / 107m - Cuba
Horror, Drama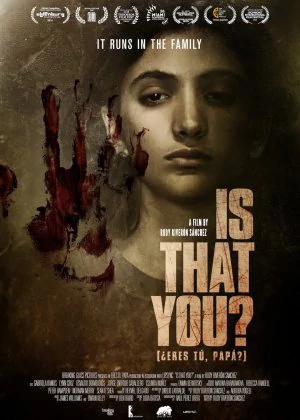 A very slow and trying horror film. Take away the soundtrack, and you're left with a pretty basic (arthouse-leaning) drama. Thanks to a moody score, many of the scenes are given a level of dread and unease that do nudge the film into the horrific. Just make sure you understand what you're about to watch, especially if you're craving a more digestible horror flick.
Read all

Lili lives together with her parents in a modest house. Her father is a tyrannical figure who demands respect from his wife and daughter. When one day he disappears from their lives, it should've been a weight off of their shoulders, but Lili turns to an old ritual and tries to bring her father back.

There's a lot of potential here, but the pacing is just too slow, and the styling isn't quite intriguing enough. There are certainly moments that jump out, and the score deserves plenty of praise, but the colors are rather drab, performances are a little weak and the film fails to make a real impact. Still worth a watch, especially if you like more arthouse-oriented films with lighter genre influences.