---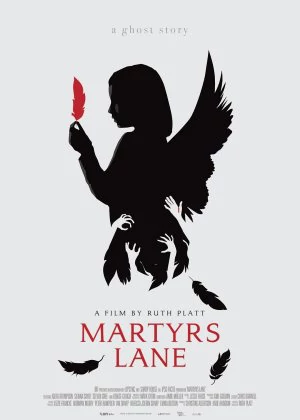 Drama presented as horror. Martyrs Lane isn't reinventing the wheel, there have been plenty of films doing very similar things this past decade. The horror elements here are even slighter than usual, often bordering on the fantastical, but the presentation is stylish and the atmosphere gripping.
Read all

Leah's bond with her mother is a little troubled. Leah has no idea why they don't get along too well, until she gets a visit of a young girl late at night. The girl claims to be an angel and gives Leah things to do and collect. In return, she asks Leah to figure out her name. The more trinkets Leah collects, the closer she comes to her mom's secret.

The performances of the kids are great, the soundtrack is moody, the cinematography pretty dreamy. There's a dark undertone, but it doesn't really overshadow the drama. The mystery is kept intact until late in the film and the horror/fantasy elements are done really well. A fine film, just don't expect a core horror flick.