---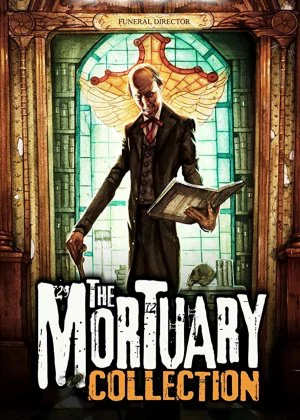 After spending 10 years directing shorts, it's no real surprise that Ryan Spindell's first feature film is a horror anthology. He ended up writing and directing everything himself, so it's a bit more coherent and consistent than most other anthologies, but quality between the different stories invariably varies.
Read all

The wrap-around is about a mortuary where the keeper has a special interest in stories. When a young girl arrives hoping to land a job, she seems more interested in hearing the keeper's stories than getting her hands dirty. She's a little hard to impress though, so each story is a bit more grotesque than the next.

The mood is Gothic and dark, but not too serious. Performances are good, the film looks very polished and the effects are top-notch. I do think the three latter shorts do run a little long. Some trimming there and maybe an extra short to add a bit more variation would've made it even better, but Spindell is clearly a talented man.