---
Tange Sazen Yowa: Hyakuman Ryô no Tsubo
1935 / 92m - Japan
Comedy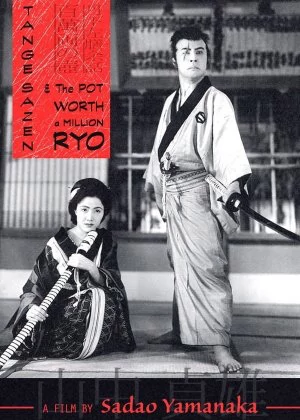 Somewhat better than expected. Then again, expectations were pretty low as we're talking a Japanese comedy from the '30s. It's not quite as stuffy or slow-paced as I'd feared, it's not exactly a roaring onslaught of laughs either. If you like the classic samurai fare, and you want something lighter, I doubt this one will disappoint.
Read all

Tange only has one arm and one eye, still he's given an import mission. There's a rumor going around that a pot with one million ryo has been buried somewhere. The map to the treasure is also stacked away in a pot. The more people who hear about this rumor, the trickier it becomes to find decent information.

The pacing is actually quite pleasant, there are different forms of comedy on display and the limited runtime is a blessing, though I can't say the film managed to keep my attention for the entire length. The plot is simply, but it's little more than an excuse for some comfortable entertainment.