---
Puting Paalam
1997 / 30m - Philippines
Experimental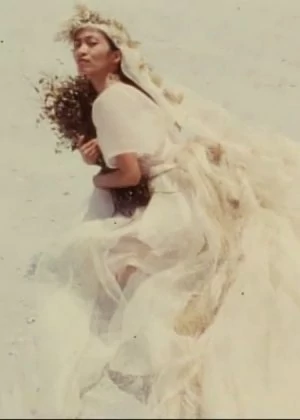 A pretty interesting, experimental short film from the Philippines. White Funeral mixes modern dance with a little performance art. That's usually not really my cup of tea, but thanks to the pleasant presentation, the beautiful setting and the short runtime, it easily kept my attention from start to finish.
Read all

There are remnants of a plot here, personally I'm not familiar enough with local folklore (or simply experimental cinema) to make much of it. It's not difficult to follow the rough outline (a young bride turns dark, causes destruction, which then makes way for rebirth) but that's just me sticking bits and pieces together. Then again, with films like this, I care very little about plot and meaning.

Can't say much about the quality of the dance, but the mix of exotic locations with an atmospheric soundtrack made this a pretty easy watch. There's enough variation, there's a mysterious and fantastical mood that runs throughout, and the runtime is perfect. I didn't expect too much up front, but this film turned out to be pretty solid.