---
2022 / 107m - USA
Thriller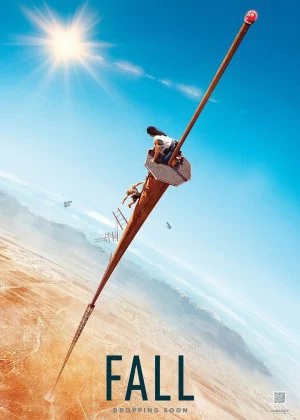 Sometimes all you need is a simple premise that is properly executed. The poster for this film tells you everything you need to know, then it's just up to the director to deliver. And Scott Man does. People with acrophobia might think twice about watching this one, as Mann loves exploiting the tricky situation the two leads find themselves in.
Read all

After losing her husband to a climbing accident, Becky has trouble moving on with her life. Exactly one year later, her best friend convinces her to do another climb. They find a 600m high TV tower, but when they reach the top the ladder breaks and they find themselves stranded in the middle of nowhere.

The tower is insanely narrow, insanely high, and insanely rusty. The way up there leaves little to the imagination, the lovely camera work doesn't either. Performances are decent, the thrills are on point and the desperation tangible. The film is a tad too long and maybe a bit too predictable, but if you're looking for a potent thriller, look no further.