---
Shin Seishun
2020 / 90m - Japan
Comedy, Drama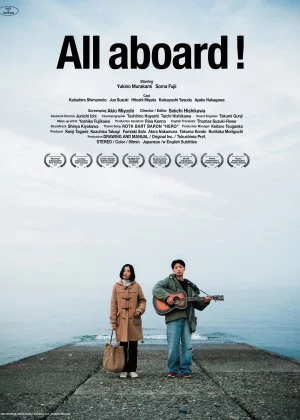 All Aboard is a rather quirky and chirpy comedy that slowly evolves into a more typical dramedy. Director Hishikawa tried to add some personal touches and partially succeeded, though in the end All Aboard doesn't quite stand out enough to rise about the barrage of Japanese dramas that are released every year.
Read all

Haruka is a young girl who lives together with her dad, uncle and cousin in a small port town. Three men who are wholly unfit to face life head-on. They rely on Haruka to keep their lives on the rails, but that's about to change when it transpires that Haruka is slowly turning blind.

The comedy is somewhat blunt, but the tone is pretty original, with some good jokes in the first half of the film. The drama's a bit more expected, which means the second half of the film fails to keep the momentum going. It never becomes dull or tedious, there's just not enough here to set itself apart from its peers.