---
Merankorikku
2018 / 113m - Japan
Crime, Drama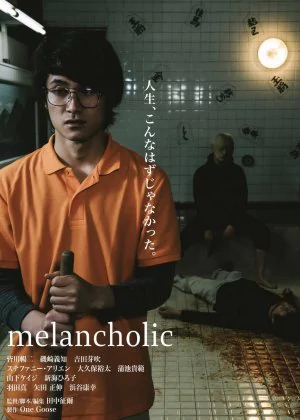 A decent but somewhat inconspicuous mix of drama and crime. Melancholic is a film that's been building up a very solid reputation ever since it was released, maybe that's why I expected something more. At least something more distinctive, I just couldn't figure out what was supposed to be so special about this one.
Read all

Kazuhiko has just graduated from one of the top universities in Japan, but lands himself a job at a local bath house where he sits behind the counter and cleans the bath area. Until one evening, when he discovers that the bath house is used as a place to kill people and get rid of their corpses.

Performances are decent and the premise is interesting enough. The styling is rather plain though and the film's a little long-winded. It seems director Tanaka relied a bit too much on the fun setup and got a little lazy with the execution. It's not bad for a first film, it's just not all that remarkable.