---
Voyna i Mir
1965 / 453m - Soviet Union
Drama, War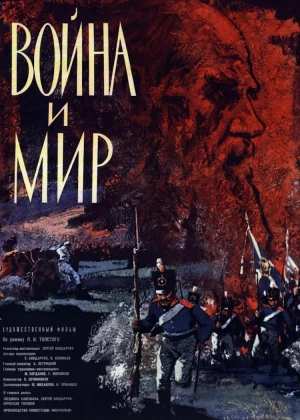 An epic adaptation of Leo Tolstoy's illustrious novel. I never read the source material, as you should know I'm not big on anything classic, so for me, this was my first encounter with the story and its characters. While there were some positives, the length turned out to be a tremendous dealbreaker.
Read all

The film takes place during Napoleon's invasion of Russia. There are some key battle scenes that anchor the plot and provide historical context, but the meat of the story are the characters, through the various layers of society. They all crave happiness, and all try to get to it in their own way.

I'm not big on costume dramas and the mix of slow drama with big, outrageous battlefield scenes was pretty random and awkward, but one had to respect the time and effort that went into making this film. The cinematography was the biggest plus, though not to such a degree that it could save the rest of the film for me. Only for those who love classic cinema and have a lot of time to spare.