---
1982 / 114m - Turkey
Drama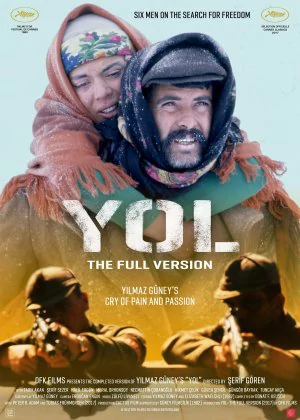 Cannes may be one of the most prestigious festivals around, I rarely vibe with their top picks. Case in point: Yol. It's a film that relies on topical drama more so than anything else. If you're looking for a film that is critical of the Turkish regime you'll have a field day, if you want something cinematic, better try something else.
Read all

Five Kurdish prisoners who are locked up in a Turkish prison get leave for a week, so they can pay their family and friends a rare visit. The five start their trip home, but outside the prison they are faced with even more oppression and rejection, from the government as well their family.

The cinematography is bland, the soundtrack feels out of place and the editing is amateurish. The film tries to draw some appeal from its various settings, but with such poor technical skills these attempts are just moot. I didn't care much for the social critique, which is about all there is to this film. Disappointing.