---
2021 / 119m - USA
Thriller, Horror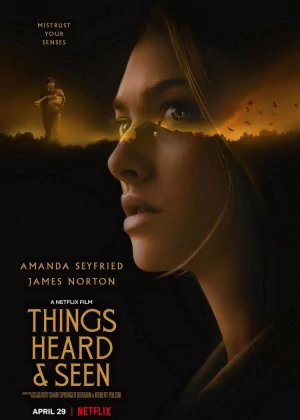 A typical made-for-TV thriller put together on a higher budget. That doesn't change the fact that its premise feels flat, the supernatural elements feel tacked on and the drama comes off quite forced. It also doesn't explain why a basic film like this needed an excessive 120-minute runtime.
Read all

Cat and George Claire leave the city to build up a new life in the countryside, where George landed a job at a college. The house they bought has a history, but George decides not to tell his wife. Yes, the film starts like a regular haunted house story, but Berman and Pulcini never really take it that far and turn it into an equally predictable thriller.

The setting looks dreary enough and the budget allowed for some A-grade actors, other than that this was just bad on all accounts. The twists are laughable, the tension is never there, even the grotesque ending didn't manage to impress. This was a pretty big dud, money can't fix everything.