---
Karankoe no Hana
2017 / 39m - Japan
Drama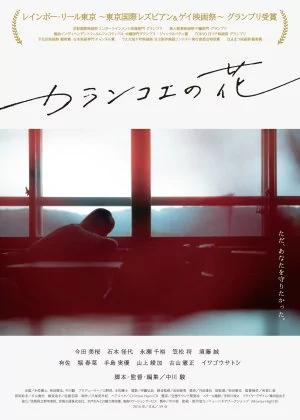 Pretty interesting to see a film tackle LGBT acceptance head on. Kalanchoe avoids the typical coming out clichés and setup by adding a little mystery twist, though the film is still very much a drama at its core. It offers some nice variation within a niche that tends to be a little too focused on mere identification.
Read all

During study hour, a class gets a short lecture on LGBT and how it has become a normal part of our society. When one of the students finds out that they were the only class to get the lecture, it doesn't take long before rumors start flying around. Many people are suspected, but nobody is coming forward.

Performances are very good, the direction is gentle and the novel dynamic really adds something extra. It's a shame the film is rather short, it would've been nice to see this stretched out into a feature-length project. Because of its short length Kalanchoe lacks a little dramatic punch, but well worth watching.