---
2021 / 110m - USA
Action, Horror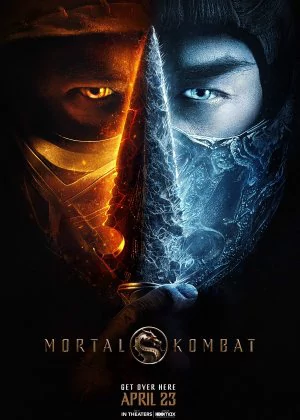 The Mortal Kombat films have to combat the same shortcomings as the games: shallow characters and cheesy lore make it difficult to get truly invested in the franchise. The 2021 Mortal Kombat reboot isn't any different. Bland characters (and poor casting) get in the way of some fun and over-the-top fights.
Read all

Earth is on the verge of defeat for the 10th time straight. That would mean the Outworld would seize control. Rather than wait for the results of the 10th Mortal Kombat tournament, Shang Tsung devises a plan to kill Earth's fighters before they can even enter the tournament. Cole Young, with a little help of Raiden, has to prevent this from happening.

The fights are pretty brutal, including a couple of juicy fatalities. So much in fact that the horror tag isn't entirely out of place. The problem lies with the scenes in between. Second-rate actors (and/or miscasts), dumb characters and some truly boring lore take up way too much time. A lot of the actual fights ends up in a pre-finale montage, which is a real shame. Not great, but there are some memorable scenes here.