---
2014 / 92m - USA
Action, Fantasy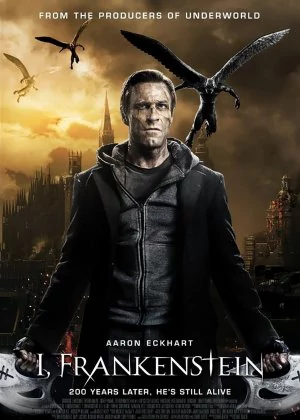 A complete mess of a movie, but ironically that's also its saving grace. It falls into the category of contemporary fantasy that digs up old horror legends and pits them in a more action-oriented setting. It's no surprise then that I, Frankenstein was developed by the same team that did Underworld.
Read all

There's a lot of silly lore to go through, but with only 90 minutes on the clock director Beattie flies through it without much care for consistency or logic. The plot and characters are absolutely ridiculous (no doubt they'd hoped to expand on it in sequels that never materialized), but because of the intense pacing that's ever really an issue.

The doubty CG doesn't do the film any favors and the overly serious tone was the wrong choice, but the stupendous set pieces, constant action and crazy ending made sure this was never boring. Don't expect to watch a decent film, but if you're looking for 90 minutes of silly entertainment, it's not a bad option.