---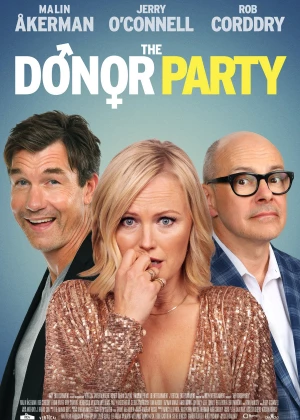 It's a bit weird, but there's such a dearth of easy comedies these days that even simple filler like this feels like a breath of fresh air. The Donor Party isn't anything special, it's not even all that funny, but there's just no drama or other secondary nonsense to break up the comedy. And that in itself is worth something.
Read all

When Jaclyn runs into her ex-husband, she decides it's time to take the next step in her life. She wants a kid, but without a man or money that's not an easy feat. Her friends plan a little party, where they invite some eligible targets. It's up to Jaclyn to amass as much sperm as she can in one night.

Subtle it is not, but the film isn't as crass as the plot suggests. The comedy is pretty predictable, but Akerman is solid and the rest of the cast offers proper support. It's also a healthy 90 minutes with little extra fat, and no real drama to take away from the happy vibes. I wouldn't call it a good film, but considering the scarcity, I enjoyed it nonetheless.