---
2013 / 106m - USA
Adventure, Fantasy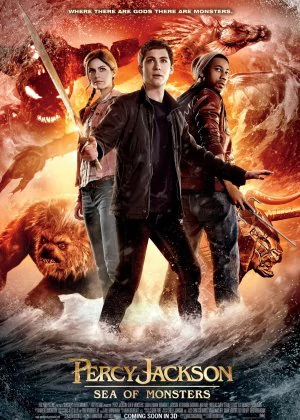 More Percy Jackson. This isn't too different from the first film, which isn't really a surprise since that one seems to have made quite a bit of money. Percy Jackson and his friends are going on another adventure here, and as the title already spoils, this time around they're traveling to the Sea of Monsters.
Read all

Their new quest sends them to the Bermuda triangle, where they need to retrieve the mythical Golden Fleece in order to save the half-bloods who are staying in their camp. Angry cyclops and big sea monsters stand in their way, so expect a pretty typical A to B adventure, with some surprising revelations in between.

These films are obviously aimed at younger teens, so I'm not really part of the target audience. I do however appreciate the level of creativity that went into the fantastical bits, including the neat animation in the middle. The rest is pretty crap, from the mediocre effects and poor performances to the bland cinematography and plot.
---