---
2019 / 120m - Malaysia
Romance, War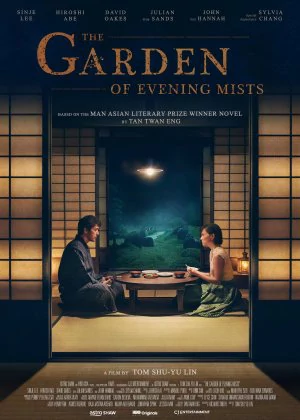 The new Tom Lin film is a Pan-Asian project, which is definitely new territory for the Taiwanese filmmaker. It's also the first time he handles a book adaptation, those two things combined probably help to explain why The Garden of Evening Mists feels a bit more traditional compared to Lin's other work.
Read all

The film is centered around the Japanese occupation of Malaysia, but highlights the unique relationship between a Japanese gardener and a young woman looking for her missing sister. It's a pretty classic and recognizable setup, not in the least because the story is told through a series of flashbacks.

With Hiroshi Abe and Jessica Lee on board, Lin had the proper acting talent secured. It's a bit of a bummer most of their dialogue happens in English, but that was to be expected. The cinematography is nice and polished, but not too challenging, while the soundtrack hinges between moody and sappy. Overall this was a fine film, but Lin's signature style doesn't really come through enough, which makes it his "worst" film to date.