---
2023 / 112m - USA
Fantasy, Adventure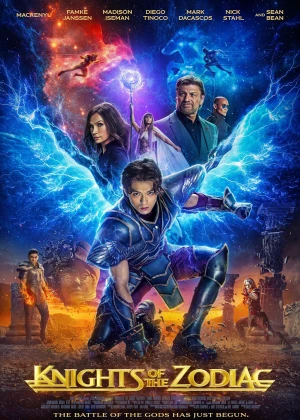 A Western adaptation of the famous manga by Kurumada. I never actually watched or read any of the Saint Seiya material, but I remember it being quite popular in France. Some recent reboots have led to a big blockbuster adaptation, and while far from perfect, it offers a nice break from the usual Marvel stuff.
Read all

When the goddess Athena is born again as a human, she is cast to Earth with her protector. He doesn't survive the trip, but Athena is given a chance to survive. Some people want her dead as they fear she'll turn into the goddess of war, others want to protect her, by the means of a mythical knight.

The lore is a bit more colorful than your average American comic book nonsense and the film takes a few more chances than its peers. Ultimately though, this is little more than a bombastic blockbuster hoping to recoup its money. Amusing while it lasted (and thank God it didn't last longer than 2 hours).