---
Chuyen Ma Gan Nhà
2022 / 108m - Vietnam
Horror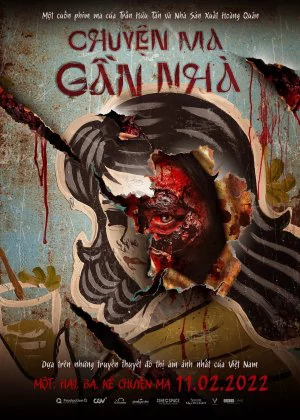 A Vietnamese horror anthology from director Tran Huu Tan. It's certainly not a perfect film, nor a perfect example of how to use the format best, but Tan shows that he can do horror very well. There are some superb scenes and moments scattered throughout, hopefully, we'll see Tan applying his talent in a regular horror feature next.
Read all

Some friends get together and decide to tell each other some scary tales. The first story is about an actress who disappears after being assaulted by an angry fan, the second story is about an aspiring magician whose father won't let him do his hobby, and the final short film is about a young woman who tries to get past the death of her sister.

The wraparound short is negligible and I prefer anthologies that take a bit more risk, but the main shorts are strong and there are some genuinely freaky scenes. The atmosphere is solid, performances are decent and each short ends on a high note. Quite a bit better than I expected it to be.