---
Jui Gaai Lui Sai
1988 / 91m - Hong Kong
Comedy -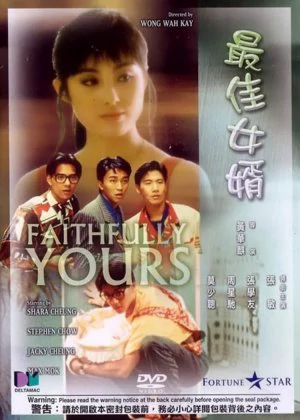 Early Stephen Chow comedy, where he shared the stage with Jack Cheung, Richard Ng and Siu Cheung Mok. It's not a very exceptional film, but Chow's presence does elevate it ever so slightly. If you like an 80s Hong Kong comedy, this is a pretty solid choice, just don't expect too much.
Read all

Three friends have fallen for the charms of a hair stylist's daughter. They do their best to grab her attention, but her father is very protective of her. When they arrive at her house with a bottle of expensive alcohol, a wild party follows and the girl ends up pregnant. The problem is that nobody knows who the father of the baby is.

Hilarity ensues, although these Hong Kong comedies are never that funny. There are some inspired moments, and Chow truly is a rare talent. It makes that the film is pretty easy to sit through, providing some easy chuckles here and there, though never really excelling. Fun comedy filler, nothing more, nothing less.