---
2018 / 90m - USA
Comedy, Drama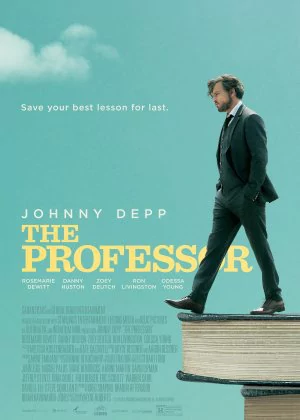 Times have changed. Depp-led films used to draw in crowds regardless, The Professor in the other hand seems to have slipped under the radar for most. And that's a shame, as it's one of the better Depp films I've seen in quite a while. A rare and successful mix of comedy and drama, a though combination to do well.
Read all

Richard, a college professor, is told he has cancer. He's terminal, and he has only 6 months to live. That prompts him to make some pertinent changes. The masks come off and Richards decides that he'll spend the last months of his life doing as he pleases, even if that leads to confrontation.

What could've been a very sappy and sentimental film ends up being genuinely funny. Depp is perfect for the part, the sly humor works very well and the short bursts of drama give the film a little extra weight. The short runtime is also a blessing. Not quite as sharp as I'd hoped, but a very pleasant surprise.