---
2010 / 92m - USA
Comedy, Drama, Romance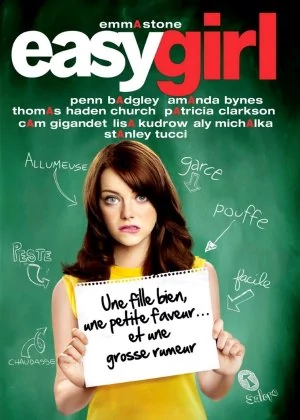 Pretty nice highschool comedy. Gluck seems quite competent in elevating genres that I rarely fancy. The highschool clichés are still quite bland, somewhat surprisingly the adult parts are the funniest. Gluck keeps it short, sharp and funny, but it never reaches any memorable heights.
---
2021 / 93m - UK
Adventure, Comedy
After the success of the first film, a sequel was simply inevitable. I wasn't a big fan, but there was a certain charm to the predecessor which they managed to uphold in this second film. Of course everything's a bit bigger and bolder, something the film is quite happy to reference, but it's well within the limits of the acceptable.
Read all

Bea's book about Peter and his adventures is a hit. It catches the attention of Nigel, a large publisher who wants to help Bea turn her book into a full-on franchise. Bea accepts, only Peter isn't too happy with the changes that are being made, especially not when he suddenly becomes the villain of the story.

Some of the jokes are a bit too on the nose and the plot's pretty cookie-cutter for a sequel, but I'm pretty sure Gluck and his team were well aware of this. The self-referential moments don't quite redeem this, but the film's charm does. The animation is solid, the performances are nice and when the comedy does hit, it's all very sweet and quirky. Not the Paddington competitor it wants to be, but it's not that far behind either.
2018 / 95m - USA
Animation, Adventure, Comedy, Fantasy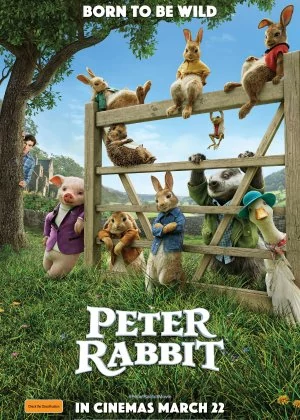 Film that tries to mimic the success of Paddington, but falls short. Mainly because young MacGregor as well as the rabbits are a bit annoying. It ruins part of the charm and turns this into a film that's much louder than necessary. There are some nice bits, but also plenty of stinkers.