---
1985 / 86m - USA
Animation, Adventure, Fantasy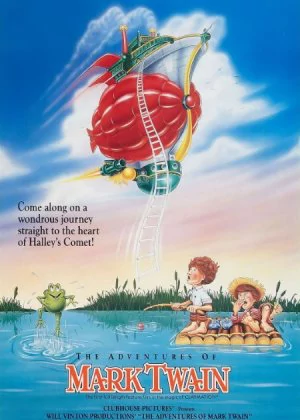 I'm always in for a bit of stop-motion animation, so I was quite interested to see what The Adventures of Mark Twain was all about. I'd never really heard about the film before, but similar experiences (I was probably thinking about Tom Thumb) had led to surprising discoveries before. No such luck with this one.
Read all

The story is promising enough, as we see famed writer Mark Twain board an airship that is destined for the Halley Comet. He is joined by Tom Sawyer, Becky Thatcher and Huck Finn, who try to convince Twain that his presence on Earth is needed and he cannot simply leave everyone behind.

The animation isn't terrible, but the character models are pretty ugly and the voice acting is just atrocious. The story is all over the place too. Some bits are interesting, others less so, which makes it harder than needed to keep focused. There surely is potential here, but overall the film is way too uneven to turn it into an enjoyable experience.