---
1938 / 102m - USA
Action, Adventure, Romance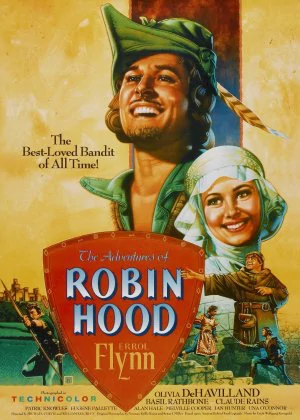 I honestly can't recall having seen a good Robin Hood film yet, so my expectation of the '38 version were rather low, regardless of the broad critical acclaim it has received over the years. I don't think I expected it to be quite so childish though. It really feels like a film aimed at younger kids.
Read all

The story of Robin Hood should be pretty familiar to most. I never read the original, so I can't really compare it with that, but the plot here didn't really differ from the one I've known since forever. When Prince John starts oppressing the Saxon people, one of their lords stands up and fights back as the leader of the rebels.

Performances are cheesy, the costumes look cheap, the action is tepid and the rather jolly atmosphere doesn't make much sense. It's quite the atrocious film really, but at least it's decently paced and doesn't take itself very serious. The next couple of years I'll be keeping my distance from Robin Hood adaptations.