---
Sanatorium pod Klepsydra
1973 / 124m - Poland
Mystery, Fantasy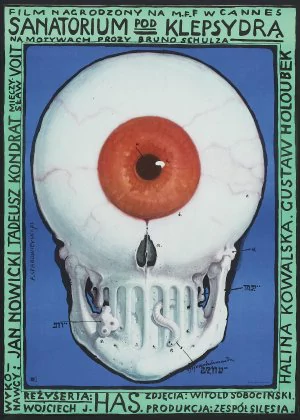 Polish classic that is booked as one of the weirdest films in its history. And it makes good on that promise, as it's a very colorful and confusing film that uses its mysterious and surreal setting to tackle some pretty dark themes. While it starts off pretty promising, I wasn't entirely convinced by the time the film had ended.
Read all

After a peculiar train ride, Jozéf arrives at a far off sanatorium to pay his dying father a visit. The reception is puzzling, but that's only a prelude to this mysterious place where time doesn't seem to behave as expected and where dreams, memories and fantasy all blend together to create one big, confusing experience.

The setting and cinematography are impressive, sadly the props and costumes come off a lot cheaper. Performances aren't that great either and the darker second half takes away some of the film's appeal. People with a soft spot for the weird and creative owe it to themselves to give this one a fair chance, others should tread carefully. Interesting, but not entirely successful.