---
2014 / 139m - Canada
Drama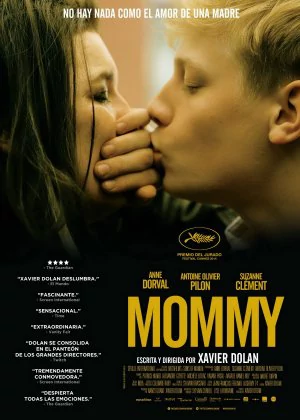 My first Dolan is a disappointment. A lot has been said about the 1:1 ratio, personally I felt it didn't deliver on its promise (i.e. bringing the audience closer to the characters while making the film feel more claustrophobic), instead it just made it look uglier. It was a 130-minute distraction, but hardly the worst part of Mommy.
Read all

This was the kind of social drama that reminded me of the Dardenne films. Everything and everyone is made to appear as drab and unattractive as possible. The characters are in a constant shouting match with each other, drama is the norm and whenever the film allows for some pleasantness, you can be sure it ends up being a daydream.

The performances are extremely over-the-top, the characters are grating and annoying. The few moments Dolan forces them to shut up are by far the best scenes of the film. The soundtrack is also painfully bad, a worst off pop music that just adds insult to injury. Some consider Dolan to be the future of cinema, Mommy to me felt like a film made by some 50-year-old director.