---
1989 / 46m - Japan
Action, Comedy - Animation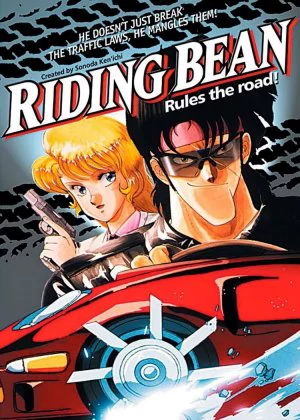 A quintessential 80s anime, so much in fact that it has quite a bit of trouble standing out. The franchise has a troubled history, with only 4 manga volumes and one OAV episode ever appearing, leaving the story very much unfinished and taking away the characters' potential to become loved stereotypes.
Read all

Bean Bandit and Rally Vincent are framed for the kidnapping of Chelsea, the daughter of the wealthy and influential president of the Grimwood Conglomerate. While the police are hot on their tail, the real kidnapper is planning to get to Mr Grimwood, using Bean and Rally as a welcome diversion.

High octane car chases, some lewd comedy and a simple kidnapping plot, that's what you're getting here. It's also what a lot of other anime series of that time were offering (think City Hunter, though it's not quite as cheeky), so a single 45-minute film isn't going to make much of an impression. Pretty solid and fun filler, but I'm not too heartbroken they never expanded the franchise.