---
Qian Ren 3: Zai Jian Qian Ren
2017 / 120m - China
Romance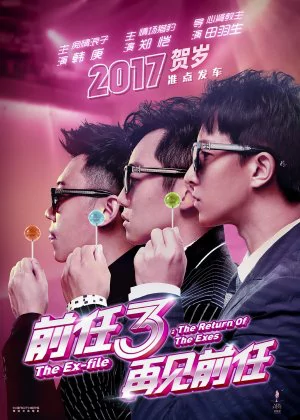 Third part in the Ex-File series. I didn't see the first two films, primarily because I didn't have much trust in its quality, but director Tian proved me wrong. This reminded me a lot of the Love in a Puff films, not quite as well-made but well worth the investment. Guess I'll have to watch the first two films now.
Read all

Two befriended couples break up at the same time. The men go back to enjoying their bachelor life, while the women pine and wonder what to do next with their lives. After that short rebound phase, they all have to face reality, and they begin to question whether breaking up was really such a good idea.

There's a classic male/female dynamic and the plot really isn't that original (though kudos for the surprisingly mature ending), but performances are solid, the cinematography looks polished and throughout the film the characters did grow on me. No future classic, but I can see why this most so many people in China.