---
Beibî Warukyûre
2021 / 95m - Japan
Action, Comedy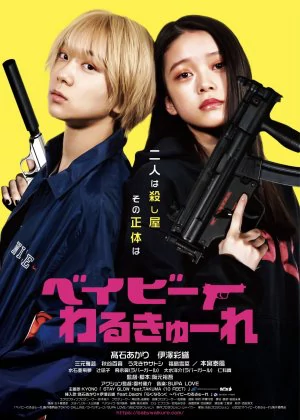 A fine premise, but the execution is a bit mediocre. I didn't have the highest expectations for this film, but I had hoped for something a tad more exciting. I understand the whole slacker/apathy angle, and the comedy that should come from it, but even that aspect wasn't entirely convincing.
Read all

Chisato and Mahilo are two seemingly normal high school students. They also happen to be two very skilled assassins. They are both very good at their job, but when their boss orders them to live in the same apartment, things quickly go sour and their personal and professional relationship starts to suffer.

The action scenes are merely decent, most of the film is spent on banter between the two girls, contrasted with their crazy "jobs". It's just not extreme or pure enough to make much of an impact. It's a bit too jolly for a true slacker comedy, a bit too tame from a crazy action flick. Still fun, but should've been better.