---
Kagehinata ni Saku
2008 / 129m - Japan
Drama, Comedy
If you liked Always - Sunset On Third Street I'm pretty confident to recommend this film, if not it might be better to catch that film first.
---
Yakusoku no Neverland
2020 / 119m - Japan
Fantasy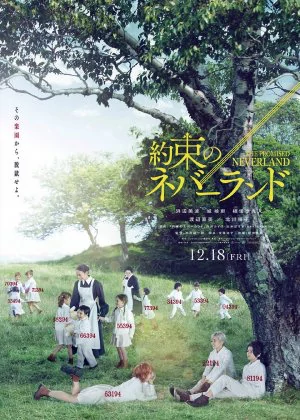 On the one hand, you have Haibane Renmei and Innocence, on the other The Maze Runner and Attack of the Titans. The Promised Neverland finds itself somewhere in the middle. A fantasy film about a group of foster kids stuck in a walled-in domain, not quite as action-based as its blockbuster peers, but not as stylish as its more artistic brethren.
Read all

Emma, Ray and Norman are best friends. They live in a remote orphanage and are forbidden to leave the premises. When Emma and Norman explore the gardens one evening, they discover the awful truth. The kids at the orphanage are live stock for demons, who feed on their brains.

The presentation is nice, the fantasy elements are creative enough, it's only the performances that drag the quality down. The kids are pretty annoying and there's no lack of overacting. The direction could've been a bit more distinctive too, other than that this was a pretty solid fantasy film.