---
Shojo
2016 / 120m - Japan
Mystery, Drama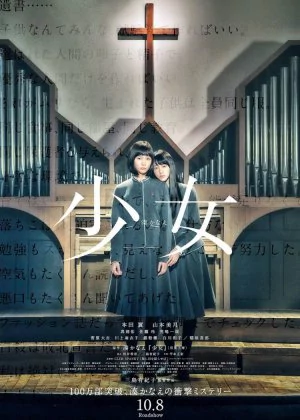 I do think Night's Tightrope is a film that could please a broader audience, but it's pretty obvious that it's not going to get that chance.
---
2020 / 123m - Japan
Drama, Romance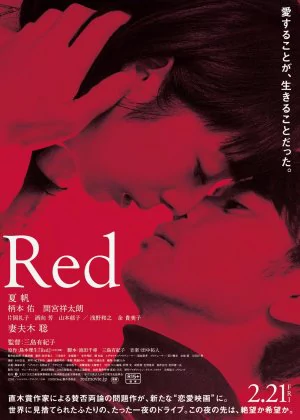 A fine romantic drama by Yukiko Mishima. Mishima is quickly becoming one of the more notable female directors in Japan, marrying interesting topics with a strong stylistic signature. Shape of Red fits the description, though I did have some problems with the premise of the film. Luckily the second half adds some necessary intrigue.
Read all

Toko is a demure wife, stuck in a loveless marriage. She takes care of their daughter, assists her husband whenever needed and endures her mother-in-law. But her life changes when one day she bumps into Kurata, an old college boyfriend. He convinces her to take a job, which stirs up a long dormant emotional volcano within Toko.

The "woman breaking free of her reigns" setup feels a little too simplistic, though the characters do get properly fleshed out later on. Visually there are some stunning scenes and the second half has some truly emotionally poignant scenes. There is more than enough greatness here, sadly it takes a little too long to reveal itself.
Osanago Warera ni Umare
2017 / 127m - Japan
Drama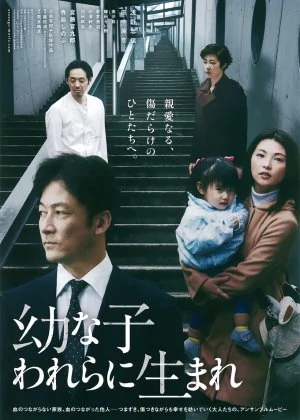 With Mishima in the director's chair and Tadanobu Asano headlining the film, expectations were quite high. While the film doesn't quite realize its full potential, it's still a strong drama with some amazing performances and some memorable moments. It just lacks a little finish here and there.