---
Atarashî Kamisama
1999 / 99m - Japan
Documentary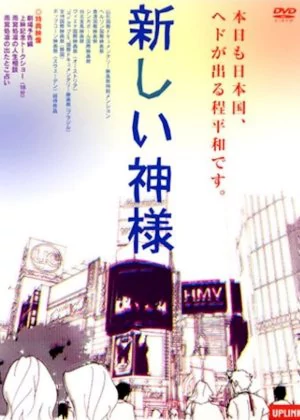 A documentary that documents. Nowadays, it feels like most docs are made with a clear goal and message in mind. A director has done all the exploring beforehand and looks for footage to support his idea, whereas Yutaka Tsuchiya's The New God is a more genuine exploration of his subject ... and ultimately himself.
Read all

The idea of a leftist director documenting a right-leaning punk band seems impossible these days, but that's exactly what makes this documentary interesting. Tsuchiya isn't out to ridicule or undermine his subjects either, instead, he looks genuinely interested in their story, and sees his own ideals challenged during production.

It's fun to make the journey together with the director and his subjects, though I do feel the pacing could've been a little tighter. The second half does get a little repetitive and keeps on circling the same topics. Though it probably gives a good impression of how the main characters experienced the changes in their lives, I think Tsuchiya could've found a more exciting way to show us.