Faa Tin Hei Si
1993 / 85m - Hong Kong
Comedy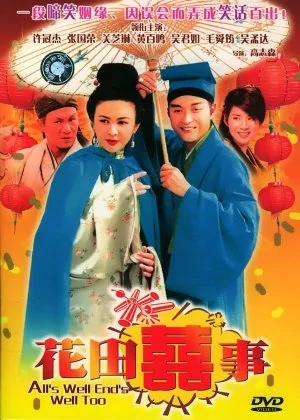 A frantic Lunar Year comedy that helped to kick off an endless stream of follow-ups. It's no surprise that Ko was going for a martial arts setting in this sequel, as '93 was one of the biggest years for the genre in Hong Kong. The result is a funny and entertaining comedy, but some familiarity with Hong Kong humor will definitely come in handy.
The concept is pretty much set. A bunch of ladies and gentlemen are looking for partners, there's a lot of complaining, fighting and wrong pairings, but in the end the film remains true to its title. This is not something you watch for the great plot, instead Ko puts all his money on the comedy.
The cast is perfect, with comedy veterans like Sandra Kwan, Man-Tat Ng and Raymond Wong doing their usual thing, and actors like Leslie Cheung, Rosamund Kwan and Teresa Mo lending some extra star quality to the film. The result is a zany, corny and hilarious mix of comedy and action that is over before you know it.