2022 / 97m - USA
Adventure, Drama - Animation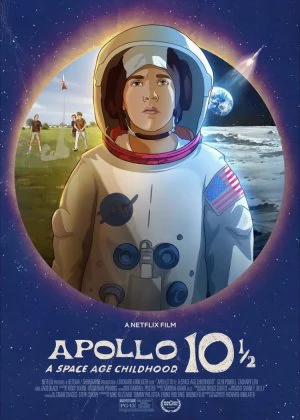 Linklater loves a bit of nostalgia. Apollo 10½ sees him returning to his childhood, recounting all the little details that made the world such a different place. I, on the other hand, care very little for nostalgia. The reason why I didn't think this was a complete disaster, was because the film is also very much about looking to the future.
Stan is the youngest of a family of 8. He lives in Houston Texas, in a neighborhood where everybody is involved in some way or another in NASA's big mission to land on the moon. Stan dreams of becoming an astronaut, but his family and childhood are a lot more mundane, so he makes up a past of his own.
A 90-minute voice-over blasts through trivia about the past, executed in Linklater's beloved animation style. I'm not really sure what the concept was, but because there is a light and breezy vibe it's somewhat entertaining to follow. Not that there was a lot to connect with for me, the time and place is very particular and nothing like my own childhood. At least it was relatively short.