Mei Li Ren Sheng
2011 / 122m - Hong Kong
Drama, Romance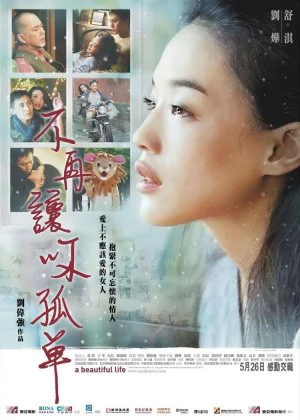 Andrew Lau loves a good cliche. He is best known for doing crime and action blockbusters, but he's worked in pretty much every major/bankable genre, so it's really no surprise to see him tackle a romantic drama. I'm not the biggest fan of these illness-based tearjerkers and A Beautiful Life didn't change my mind, but at least the execution is on point.
After a particularly rowdy night in a karaoke bar, Peiru messes up when she throws up on Zhengdong, a police officer trying to help her. To her surprise, Zhengdong isn't too shaken by the incident, and not long after he tries to befriend Peiru. She has a relationship with a wealthy businessman, but her friendship with Zhengdong quickly turns into something more.
The performances are good, the presentation is pleasant and some of the dramatic notes work well. The plot (and dramatic punchline) are very predictable though and some additional sideline drama only adds unnecessary sentimentality. It's certainly not the worst film in its genre, but don't go in expecting too much subtlety.