Sheng Zhe Wei Wang
2000 / 118m - Hong Kong
Crime, Thriller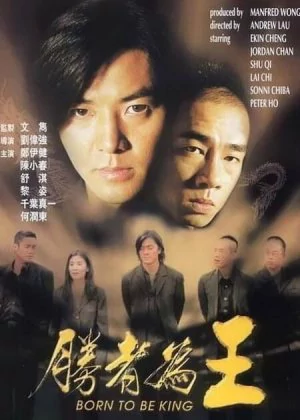 The final part in the series that made Lau's career. Not sure if I'd call this a sequel or a spin-off (the series is pretty episodic, to begin with), but fans of the Young & Dangerous franchise will find plenty to love here. As long as you don't expect anything new from the series (but why would you, this is a Hong Kong product after all) you'll be fine.
Chicken is part of San Luen, a Taiwanese Triad gang. He is chosen to marry Nanako, the daughter of a Yakuza leader. It's an important marriage for both gangs, but then the leader of the San Luen gang is murdered. Everyone suspects Chicken is the culprit, a hit to further his own career within the gang. Chicken will have to prove his innocence if he wants to survive.
Characters are introduced, gangs get cozy with each other, and then the backstabbing begins. Born to Be King is a straightforward crime flick, this time focusing on Chicken's characters. It's best seen when you've already familiarized yourself with the Y&D cast, but even as a stand-alone film, this works well enough. Solid genre work.