2021 / 119m - USA
Crime, Action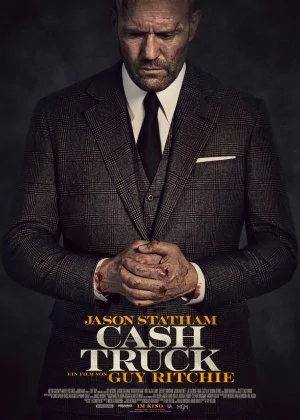 When Guy Ritchie and Jason Statham get together to make an action film, there are inevitably going to be certain expectations. Cash Truck didn't come even close to meeting them, it turned out to be a very basic American action flick with some narrative jumps to make the plot a bit more interesting.
H joins a security company as a cash truck driver. He doesn't really fit in with the rest of the guys, but after rescuing his colleagues from an ill-planned heist they do respect his skills. What they don't know is that H has ulterior motives for joining the company, related to a heist that happened 5 months earlier.
Statham is his usual self, the rest of the cast is a bit of a letdown. The plot isn't anything special, and the comedy is mostly absent. What remains is a solid action flick with a grittier edge and a proper finale. It's certainly not a bad film and action fans will have quite a bit to look forward to, It's just not up there with Ritchie's better work.