1993 / 98m - USA
Sport, Comedy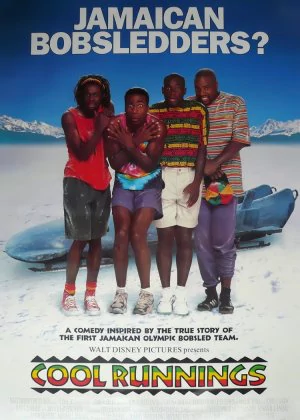 One of those films I watched as a kid but have never revisited since. It was a popular film back then, though looking back it's difficult to see why. It's not the worst Disney around, but it's a pretty cheesy and even though it's based on a true story, it feels like a vintage Hollywood bullshit story.
When a successful sprinter fails to quality for the Olympics, he isn't willing to let go just yet. He finds an opportunity to qualify as a bobsledder. The problem is that he doesn't have a coach, he doesn't have any teammates, and he's never even seen a bobsled before. But you know how it'll pan out.
Turteltaub's direction is pretty decent, with the help of four jolly Jamaicans and John Candy as their coach the atmosphere remains light and agreeable, even when there's the occasional drama to get past. The film is relatively short, the pacing is fine and there are some giggles along the way. The ending it trite though, but on the whole it could've been a lot worse.