Haeojil Gyeolsim
2022 / 139m - South Korea
Thriller, Romance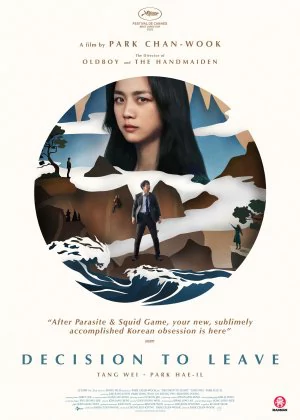 Park resurfaces with a new film. Not quite as flashy or edgy as some of his earlier ones, instead, you get a more stylish police procedural that slowly makes way for thriller and romance elements. I quite liked this side of Park, but like many South Korean films, it's just a tad too long.
Hae-joon is a capable detective. When Seo-rae's husband dies during a climbing incident, he looks into her case and finds some very peculiar details. During the investigation, Hae-joon and Seo-rae grow fond of each other, but they never hook up. Fate reunites them again one year later.
The cinematography is on point and the score is rather lovely. The plot is interesting enough too, it's just that the plot reboot halfway through takes away from the momentum and adds unnecessarily to the runtime. The film does recover rather quickly, I just wish it could've been a bit tighter. Still, good film and one of Park's better efforts.