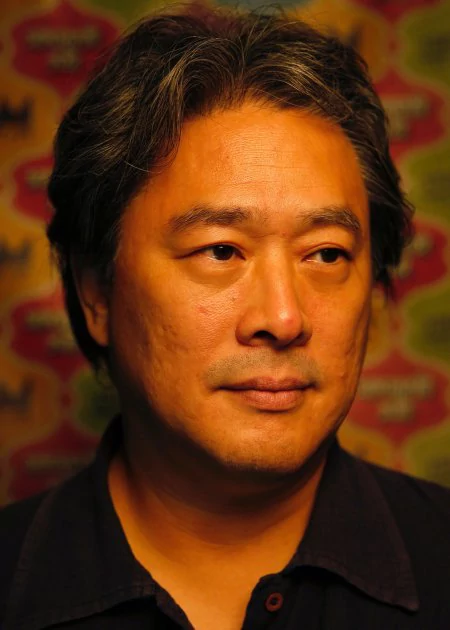 nationality
South Korea - 59 years old
One of the pivotal figures in the global expansion of South-Korean cinema. His genre mixing isn't always to my liking, but it's clear that Park's work has style and flair to spare. If you're planning to break away from Hollywood, Park's oeuvre is a great place to start.
---
Ssa-i-bo-geu-ji-man-gwen-chan-a
2006 / 105m - South Korea
Comedy, Action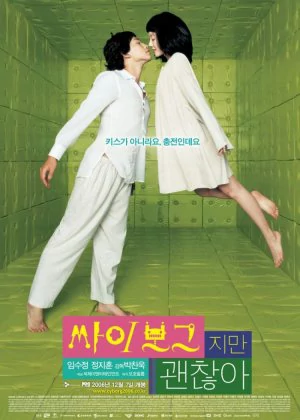 Quirky characters, smart ideas and plenty of creativity make for a fun, surprising and fast-paced comedy with enough charm and heart to keep everything glued together.
Stoker was a very pleasant discovery. I didn't expect too much from it, but from the very first moments the film pulled me in and never let go after that.
---
Haeojil Gyeolsim
2022 / 139m - South Korea
Romance, Thriller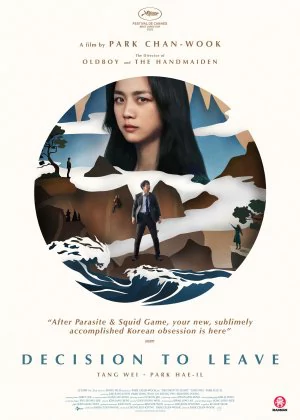 Park resurfaces with a new film. Not quite as flashy or edgy as some of his earlier ones, instead, you get a more stylish police procedural that slowly makes way for thriller and romance elements. I quite liked this side of Park, but like many South Korean films, it's just a tad too long.
Read all

Hae-joon is a capable detective. When Seo-rae's husband dies during a climbing incident, he looks into her case and finds some very peculiar details. During the investigation, Hae-joon and Seo-rae grow fond of each other, but they never hook up. Fate reunites them again one year later.

The cinematography is on point and the score is rather lovely. The plot is interesting enough too, it's just that the plot reboot halfway through takes away from the momentum and adds unnecessarily to the runtime. The film does recover rather quickly, I just wish it could've been a bit tighter. Still, good film and one of Park's better efforts.
Ah-ga-ssi
2016 / 145m - South Korea
Romance, Thriller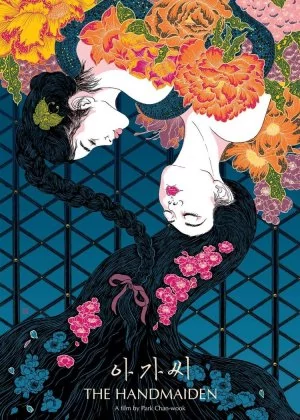 Saam Gaang Yi
2004 / 125m - Hong Kong
Horror - Anthology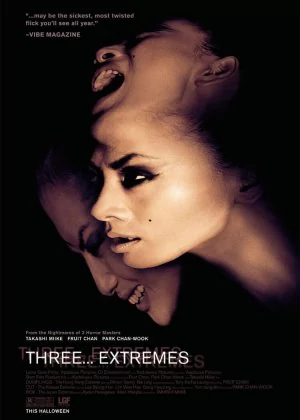 Sequel to the famous horror anthology that repeats the setup of the original and brings together three respected directors from three different Asian countries. Takashi Miike represents Japan, Fruit Chan is there for Hong Kong and Chan-wook Park is the South-Korean delegate. It's also my order of preference.
Read all

Miike's short is by far the most eye-popping. Though Miike has a reputation for being weird and extreme, Box is quite the opposite. It's a very subdued, stylish and classy short that demonstrates once again there's really nothing Miike can't do. If he had expanded this to a full-length feature, it would no doubt be one of his very best films.

Chan's Dumplings is a nasty little short that looks gorgeous (thanks to the help of Christopher Doyle), but works better in its feature-length form. Finally, there's Park's entry, the only big disappointment of this anthology. Not that I expected a lot, but it comes off really bland and uninspired compared to the other two. Still, if you're looking for a neat and varied horror project, you can't really go wrong with this one.
---
Bakjwi
2009 / 135m - South Korea
Romance, Horror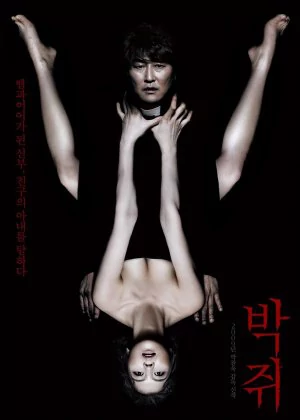 Boksuneun Naui Geot
2002 / 129m - South Korea
Action, Thriller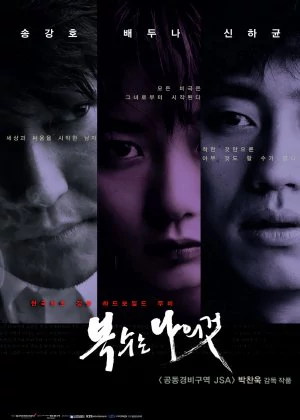 by
Phie Ambo
,
Shinji Aoyama
,
Jes Benstock
,
Mark Boswell
,
Chan-wook Park
,
Mark Cousins
,
Dalpalan
,
Maximilien Dejoie
,
Gustav Deutsch
,
Bradley Eros
,
Feyyaz
,
Fridrik Thor Fridriksson
,
Michael Glawogger
,
Jorge Michel Grau
,
Jan Ijäs
,
Gakuryu Ishii
,
Jussi Jaakola
,
Ken Jacobs
,
Vimukthi Jayasundara
,
Kyu-hwan Jeon
,
Viktor Kaganovich
,
Manuela Kaufmann
,
Aki Kaurismäki
,
Naomi Kawase
,
Ville Kerimaa
,
Eric Khoo
,
Malcolm le Grice
,
Aku Louhimies
,
Ari Alexander Ergis Magnússon
,
Marina Manushenko
,
Bruce McClure
,
Brillante Mendoza
,
Kyungwon Moon
,
Amir Naderi
,
Rafi Pitts
,
Pen-Ek Ratanaruang
,
Jussi Reittu
,
Simon Rumley
,
Albert Serra
,
Ronni Shendar
,
Norbert Shieh
,
Hafsteinn Gunnar Sigurðsson
,
Auraeus Solito
,
Mika Taanila
,
Mart Taniel
,
Andres Tenusaar
,
Tom Tykwer
,
Gillian Wearing
,
Gereon Wetzel
,
Ollie Whitehead
,
Adam Wingard
,
Michael Winterbottom
,
Ming Jin Woo
,
Edmund Yeo
,
Kari Yli-Annala
,
Brian Yuzna
,
Veiko Õunpuu
60 Sekundit Üksindust Aastal Null
2011 / 60m - Estonia
Experimental - Anthology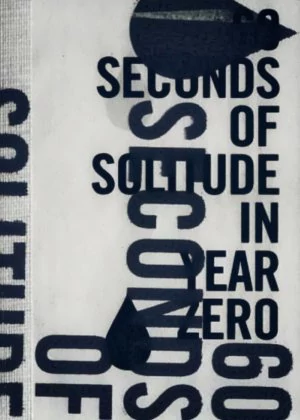 Another micro-shorts anthology. They were relatively popular for a while, but they rarely lived up to their potential. With just a single minute to make an impression, directors were given a tricky challenge. One that proved a bit too daunting for most involved, as too many of the entries failed to make an impact.
Read all

This isn't so much a real film as it was an experience though. There doesn't remain a proper copy of this anthology since it was only screened once, then burned right after. I usually stray from watching low-quality recordings, but with nothing else available, it was either that or not watching it ever.

There are some interesting names here, but few of them stand out. The goals of the project are lofty, but it's all very conceptual and the films themselves never really match or strengthen the project's ideals. It's a good thing that the score is pretty interesting, which at least kept me going. Not all that interesting.
---
Chinjeolhan Geumjassi
2005 / 115m - South Korea
Thriller, Crime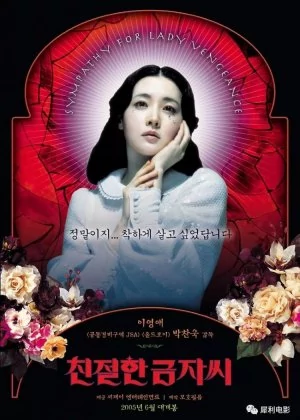 Oldeuboi
2003 / 120m - South Korea
Mystery, Thriller