---
Mûnraito Shadou
2021 / 93m - Japan
Drama, Romance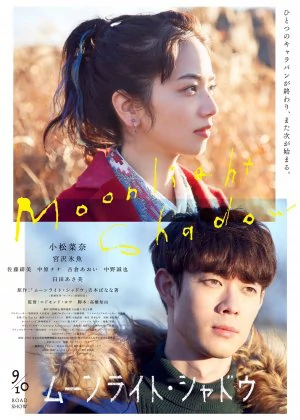 Malaysian director Edward Yeo has found in Japan a very fitting place to produce his dramas. The country has a strong and respected tradition making drama cinema, on the other hand it does make it quite a bit harder to stand out from the crowd. Though Yeo makes a commendable effort, I think that's where he still struggles a bit.
Read all

Moonlight Shadow revolves around two couples who are also best friends. Their time spent together is lovely, but it is cut short when two of the four die in a traffic accident. The remaining two struggle to come to terms with their loss and remember a story about the moonlight shadow being able to reunite people with the dead.

Nana Komatsu is a perfect lead, the score and cinematography are very pleasant, and the plot creates ample opportunities for the drama to shine. The only thing missing is a level of finesse and/or nuance that makes the best Japanese dramas more palatable than the competition. It's all a bit too obvious at times, other than that a fine film.
---
2020 / 112m - Japan
Drama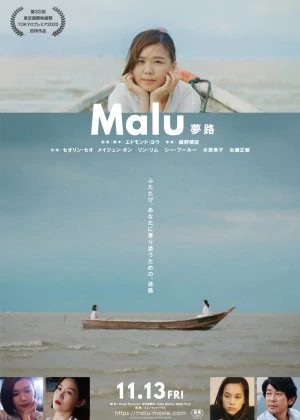 A solid drama that aims to be slightly more poetic than it can muster. Cinematography and score aren't quite strong enough to support the slow pacing and the drama gets a little overbearing because of that. There's quality here though and with a bit of fine-tuning I'm sure that over time Yeo could deliver a masterpiece.
Read all

Two sisters are reunited after their mother dies. It's clear from the start that there's a lot of unaddressed drama and anger in their past, caused by the erratic behavior of their mother. The sisters lose sight of each other once again and won't be in contact until one of them turns up dead in Japan.

Performances are good, the cinematography is decent and the score acceptable, but it all feels a bit too safe. Just a little too predictably arthouse, which made it harder than necessary to get really invested in the characters. The potential is there though, and I'm certain to give Yeo another shot, but I expected a tad more from this one.
---
by
Phie Ambo
,
Shinji Aoyama
,
Jes Benstock
,
Mark Boswell
,
Chan-wook Park
,
Mark Cousins
,
Dalpalan
,
Maximilien Dejoie
,
Gustav Deutsch
,
Bradley Eros
,
Feyyaz
,
Fridrik Thor Fridriksson
,
Michael Glawogger
,
Jorge Michel Grau
,
Jan Ijäs
,
Gakuryu Ishii
,
Jussi Jaakola
,
Ken Jacobs
,
Vimukthi Jayasundara
,
Kyu-hwan Jeon
,
Viktor Kaganovich
,
Manuela Kaufmann
,
Aki Kaurismäki
,
Naomi Kawase
,
Ville Kerimaa
,
Eric Khoo
,
Malcolm le Grice
,
Aku Louhimies
,
Ari Alexander Ergis Magnússon
,
Marina Manushenko
,
Bruce McClure
,
Brillante Mendoza
,
Kyungwon Moon
,
Amir Naderi
,
Rafi Pitts
,
Pen-Ek Ratanaruang
,
Jussi Reittu
,
Simon Rumley
,
Albert Serra
,
Ronni Shendar
,
Norbert Shieh
,
Hafsteinn Gunnar Sigurðsson
,
Auraeus Solito
,
Mika Taanila
,
Mart Taniel
,
Andres Tenusaar
,
Tom Tykwer
,
Gillian Wearing
,
Gereon Wetzel
,
Ollie Whitehead
,
Adam Wingard
,
Michael Winterbottom
,
Ming Jin Woo
,
Edmund Yeo
,
Kari Yli-Annala
,
Brian Yuzna
,
Veiko Õunpuu
60 Sekundit Üksindust Aastal Null
2011 / 60m - Estonia
Experimental - Anthology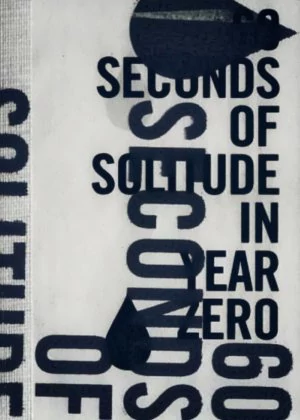 Another micro-shorts anthology. They were relatively popular for a while, but they rarely lived up to their potential. With just a single minute to make an impression, directors were given a tricky challenge. One that proved a bit too daunting for most involved, as too many of the entries failed to make an impact.
Read all

This isn't so much a real film as it was an experience though. There doesn't remain a proper copy of this anthology since it was only screened once, then burned right after. I usually stray from watching low-quality recordings, but with nothing else available, it was either that or not watching it ever.

There are some interesting names here, but few of them stand out. The goals of the project are lofty, but it's all very conceptual and the films themselves never really match or strengthen the project's ideals. It's a good thing that the score is pretty interesting, which at least kept me going. Not all that interesting.