---
by
Phie Ambo
,
Shinji Aoyama
,
Jes Benstock
,
Mark Boswell
,
Chan-wook Park
,
Mark Cousins
,
Dalpalan
,
Maximilien Dejoie
,
Gustav Deutsch
,
Bradley Eros
,
Feyyaz
,
Fridrik Thor Fridriksson
,
Michael Glawogger
,
Jorge Michel Grau
,
Jan Ijäs
,
Gakuryu Ishii
,
Jussi Jaakola
,
Ken Jacobs
,
Vimukthi Jayasundara
,
Kyu-hwan Jeon
,
Viktor Kaganovich
,
Manuela Kaufmann
,
Aki Kaurismäki
,
Naomi Kawase
,
Ville Kerimaa
,
Eric Khoo
,
Malcolm le Grice
,
Aku Louhimies
,
Ari Alexander Ergis Magnússon
,
Marina Manushenko
,
Bruce McClure
,
Brillante Mendoza
,
Kyungwon Moon
,
Amir Naderi
,
Rafi Pitts
,
Pen-Ek Ratanaruang
,
Jussi Reittu
,
Simon Rumley
,
Albert Serra
,
Ronni Shendar
,
Norbert Shieh
,
Hafsteinn Gunnar Sigurðsson
,
Auraeus Solito
,
Mika Taanila
,
Mart Taniel
,
Andres Tenusaar
,
Tom Tykwer
,
Gillian Wearing
,
Gereon Wetzel
,
Ollie Whitehead
,
Adam Wingard
,
Michael Winterbottom
,
Ming Jin Woo
,
Edmund Yeo
,
Kari Yli-Annala
,
Brian Yuzna
,
Veiko Õunpuu
60 Sekundit Üksindust Aastal Null
2011 / 60m - Estonia
Experimental - Anthology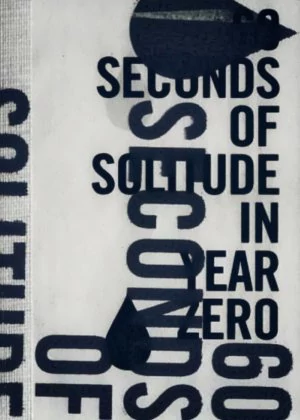 Another micro-shorts anthology. They were relatively popular for a while, but they rarely lived up to their potential. With just a single minute to make an impression, directors were given a tricky challenge. One that proved a bit too daunting for most involved, as too many of the entries failed to make an impact.
Read all

This isn't so much a real film as it was an experience though. There doesn't remain a proper copy of this anthology since it was only screened once, then burned right after. I usually stray from watching low-quality recordings, but with nothing else available, it was either that or not watching it ever.

There are some interesting names here, but few of them stand out. The goals of the project are lofty, but it's all very conceptual and the films themselves never really match or strengthen the project's ideals. It's a good thing that the score is pretty interesting, which at least kept me going. Not all that interesting.
---
2004 / 402m - USA
Documentary, Experimental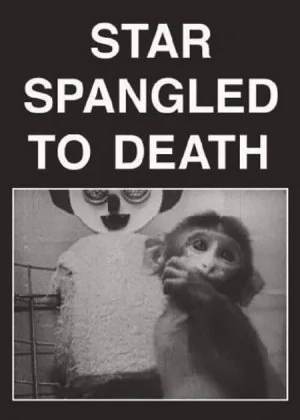 My biggest problem with many lauded experimental films is that concept and ideas tend to trump execution. Star Spangled to Death is a perfect example. Sure it sounds promising to mix political/social critique with archive footage, but when it feels like you're watching a 7-hour long YouTube video it's just not that impressive.
Read all

Jacobs offers a pretty crude cut & paste job here. We see a varied range of archive footage (old cartoons, old nudie films, musical performances, blackface performances, interviews with Nixon, ...) intercut with some textual references that function as critical interludes, sometimes supporting the images, often contrasting them.

It's probably nice if you like classic cinema, I guess the footage has some appeal then, otherwise this is just an endless and crude rant about the demise of the USA. The thing is that you could get that just from reading the title, which would've saved you seven hours of this cheap nonsense.