2022 / 121m - USA
Adventure, Fantasy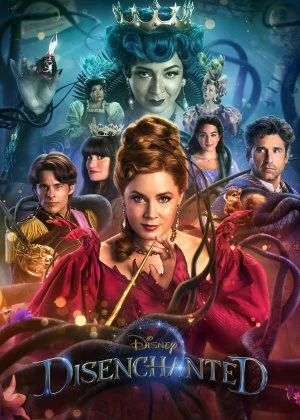 A good 15 years after the first film, we get a sequel. Disenchanted brings another contemporary update of classic Disney, which is good news for fans of classic Disney, not so good news for the rest of the world. I understand this film is supposed to be the ultimate cheese and saccharine Disney pastiche, but even then I think they could've done it a lot better.
After Giselle and Robert's happily ever after, things aren't quite as happy as they hoped they would be. Gisella decides she wants to move to the suburbs, but her daughter Morgan isn't too happy with that plan. But Giselle pushes through, even though deep down she realizes it's not the answer to her problems.
The music and songs are way too much for me, Adams' performance is more than a little grating and the Disney polish makes everything way too bland and safe. The production values are there though and the mix between live-action and animation has potential, I'm just not the audience for this type of film.